BRAND STORYTELLING
(COPYWRITING ON A MISSION)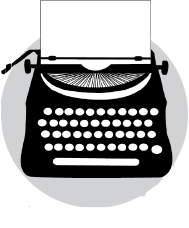 There's a reason your business exists. You had a dream, and the guts to make it happen.
There's a great story in that. Why you did it, and why your work is important to you.
Stories light up the human brain. They help us find common ground and inspire us to do big, crazy things, like starting a business.
Stories help like-minded people connect. "This matters to me, too. I like the way you think."
A strong brand story creates a rich narrative for your customers. It paints a picture where they can see themselves working with you, and feel mighty good about it.
Because the hero in a great brand story is your customer. You're the person who helps them shine — the Obi-wan to their Luke, Amazon heroine to their Wonder Woman.
"Stacey agreed to be a beta reader for my most successful book The Age of the Platform. In so doing, she gave me some valuable insights and feedback. She has a knack for seeing important details while keeping an eye on the big picture. I appreciate her no-BS approach, her sense of humor, and her respect for the craft of writing — all the things you'd want in an editor."
PHIL SIMON
Award-winning author, professor at Arizona State University
I help you tell your brand story so you can do what you're best at — running your business.
Web copy — tailored to your voice and audience
Bio — including the dreaded About page
Mission statement — a.k.a. a next-level elevator pitch
Ready to begin? Have more questions? I'd love to talk with you. Fill out the form below to contact me with project details.