WRITING AND EDITING FOR WEB AND PRINT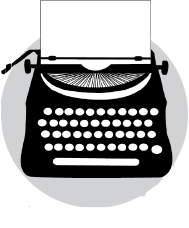 Copywriting that's true to your business
How do you get great content, whether it's for the web or print? Hire a copywriter with the skills of a surgeon and heart of an assassin.
And the observational skills of a seasoned private eye.
Clear, concise, engaging content, whether it's online or in print, attracts and engages your best customers.
Precision requires a sharp knife. Knowing what to leave out is the second half of the copywriting and editing equation. Sometimes that requires merciless editing.
Copy and content that's right for your audience
Running in the background—always—is the perspective of your customer. That's where observation comes in.
Every business has its own story. Its own mission. Those messages create connection points, for businesses of any size.
The Agency of Words offers copywriting and editing services (and research, if you need it) for the web and print.
Web copy
Ad copy for web and print
White label and editorial content
Mission statements
Social media messaging strategy
How it works
Working with the Agency is pretty straightforward. No secret handshakes required. Clear communication is just as important to the project process as it is to the finished product.
We meet or talk through whatever technology is most convenient. I send you a project quote, and if we're good to go, I send a more detailed letter of agreement that includes any tweaks to the project and timelines, plus payment terms. Then you send a deposit and I get to work.
Review the evidence
You can visit my portfolio to see a few writing samples, or see what some happy (none of them are shady) customers say about my work.
Ready to begin? Have more questions? Get in touch. I'd love to talk with you.

Drop the Agency a line about your project or with your questions, or email stacey@agencyofwords.com
Agency Headquarters
A secret location just outside Halifax, Nova Scotia, Canada