PROFESSIONAL DEVELOPMENT WORKSHOPS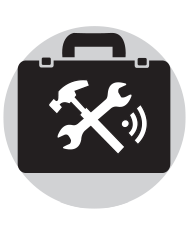 Marketing workshops for smart, creative people
Marketing is critical for a successful business, whether you're a freelancer or run a small enterprise with staff. Many people avoid it because they think marketing is about smarmy self-promotion, and who wants to be like that?
If your group or organization is hungry for no-nonsense training and solid, practical information on how to build better businesses, call the Agency. You'll get the straight goods without hype or incomprehensible jargon.
Training that builds confidence
There's nothing like watching people realize they're smarter than they thought they were. That's what great workshops should do: give you tools you can use daily, and show you how to use those tools with skills you already have.
Learning how marketing works behind the scenes, and how to adapt those concepts for your particular business, does wonders for your confidence. Confidence is your best weapon against marketing inertia. A good sense of humour helps, too (or sense of humor if you're in the USA). That's another part of great workshops.
The best thing? You can use what you learn right away to begin building a marketing plan, or to improve the plan you already have, step by step.
Marketing workshops tailored for your audience
When you hire the Agency, you get workshop content that's customized for your audience's needs. You get a relevant, focused presentation in plain English that leaves participants energized.
I have a knack for explaining complicated concepts in a logical, sensible way, translating them into relateable, real-world experiences and breaking them down into manageable steps.  Marketing becomes a creative, human endeavour.
If your audience is in a remote location, or spread out geographically, I'm also an experienced webinar presenter. We can use technology to make it easy for participants to get the training they need, packaged in a way that's easy to learn.
Want to know more? You can read a little about my professional background, or email me and we'll talk.

Drop the Agency a line about your project or with your questions, or email stacey@agencyofwords.com
Agency Headquarters
A secret location just outside Halifax, Nova Scotia, Canada