PROFESSIONAL DEVELOPMENT WORKSHOPS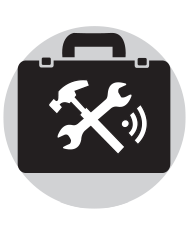 Learn skills you can use immediately
Marketing and communications are critical for success, whether you're a solo business owner or part of a small organization.
There are core elements that must be aligned to build a strong brand that resonates with your customers.
I'll give you a relevant, focused presentation in plain English, that translates sometimes complicated concepts into relatable, real-world experiences. You'll learn how to break big projects into actionable, manageable steps. And you'll understand how to make long-term goals and daily tasks work together.
I offer half-day and full-day workshops, and one-hour webinars. Here are a few examples of professional development workshops that can be tailored to meet your needs:
No-nonsense Marketing
Personal and Small Business Branding (for People who Hate "Brands")
Technology Essentials for Solo and Small Business Owners
Sales Essentials — How to Create Great Customer Service
Training that builds confidence
What you know has value. Professional level workshops build on the skills you already have and add  tools and tactics you can use immediately to improve your communications and marketing.
Want to know more? You can read a little about my professional background, or email me and we'll discuss training for your group or organization.

Want help with a project? Have questions?
Use this handy contact form to send me details, and I'll get back to you pronto.