GREAT COMMUNICATION IS NO MYSTERY
You need to do three things: connect with the right audience, create a compelling message, and make it easy for your audience to become customers. And you need to do all that in a crowded marketplace.
You already know how important it is to get your message out, but you might also have a big pile of work on your desk. You might not have time to manage your website or social media accounts. Or you might just be stuck, trying to come up with a smart marketing or social media plan.
The Agency of Words helps you take your best stories — the why, how, and right now of your business, in words and in images — and puts them together to create memorable experiences for your audience.
Great marketing engages the right people — your people — and spurs action. A smart, genuine voice draws them in. You have that voice. I can help you find it. Let's get to work.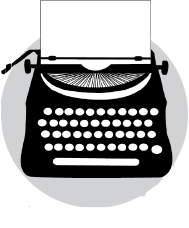 WRITING AND EDITING FOR WEB AND PRINT
How do you get great content? Hire a copywriter with the skills of a surgeon and heart of an assassin. Web content, editorial content, mission statements and ad copy.  Smart, classy writing focused on your core message.
SOCIAL MEDIA STRATEGY & MANAGEMENT
Smart social media strategy and tactics means you work smarter, not harder. Learn how to promote an event across channels or how to run day-to-day social media communications. Words, pictures, audience. Let's get you there.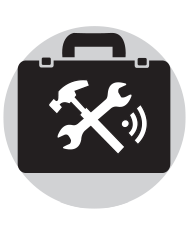 PROFESSIONAL DEVELOPMENT WORKSHOPS
No-nonsense, confidence-building training and information on how to build better businesses through creative, savvy marketing. Workshops with smart, accessible content tailored for your audience.
Get the details here.
Mission, message, audience.
There's noise out there. You know that. But you can reach through it.
Don't worry about "thinking outside the box". Keep the box. Cut holes in it and make it into a fort, because forts are cool. Your people will see it and want to come hang out with you.
That's how you reach your audience. Do and say what resonates. What's true to you and to them. That's where the magic lives: your imagination. Your creative spark. Your purpose.
Your job is to show up at your best.
My job is to help you create smart strategies and clear messages that resonate with your audience.
I'm Stacey Cornelius. I've been in the communications and presentation business, one way or another, for a long time. Learn more here
"Great stories captivate your audience. They create connection points. It's about more than just 'content'. It's about people."

Drop the Agency a line about your project or with your questions, or email stacey@agencyofwords.com
Agency Headquarters
A secret location just outside Halifax, Nova Scotia, Canada